In recent years, the home decoration industry has gradually entered a new development cycle. Under the market conditions of excess production capacity, saturated competition and intensive promotion of hardbound houses, the traditional extensive operation and market strategy have gradually failed, many dealerships are facing serious challenges from the industry's downturn and lackluster growth, while Limpo, a Chongqing based distributor with fortune, has found a higher quality development path by returning to a focus on user value, let Fudeli rise in Chongqing, Nothing in Common, his concept, we should learn from.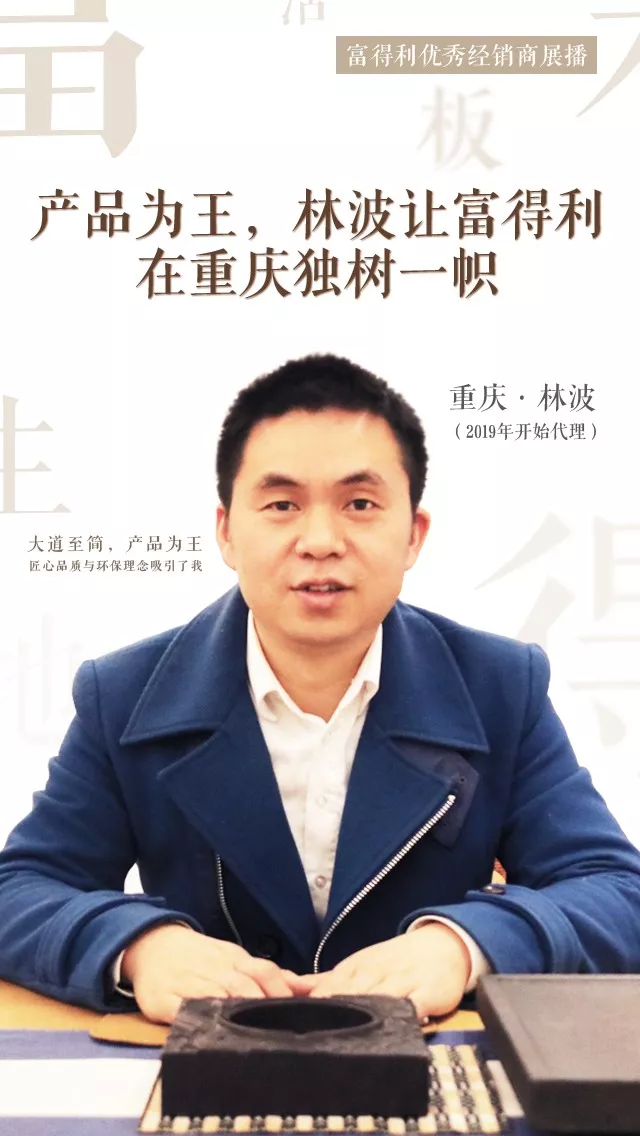 I was attracted by the quality of craftsmanship and the concept of environmental protection
Before acting for Chongqing Fudeli, commander Lin had been floating in the floor industry for more than 10 years. On why he chose Fudeli, commander Lin said, "At the beginning, it was refreshing to see Fudeli's products, and the impression was very good. Later, I visited several Fudeli stores and the headquarter of Fudeli in Shaoxing. I was fascinated to see that Fudeli was able to stick to his original idea in this impetuous era. He was able to adhere to himself in the fast-growing industry. He was able to manufacture products with advanced production technology and fashion style. He cared for the consumer's family with healthy and environmental quality. He cared for the health of every consumer. So I signed the agency contract on the spot without any hesitation. " Yes, the Fu Deli floor people, not only to work as a means of earning a living, but to establish a professional awe, dedication to work, responsible for the product, pay great attention to detail, and continue to pursue perfection and acme, give customers an impeccable experience. It is this dedication to quality and dedication to craftsmanship that infuses every aspect of the fudeli floor, from the rigorous selection of materials to the drying and curing process, from the painting technique to the film inspection, made A top-of-the-line product that touched people's hearts, and I think that's what attracted Lin Zong and many distributors to join Fudeli.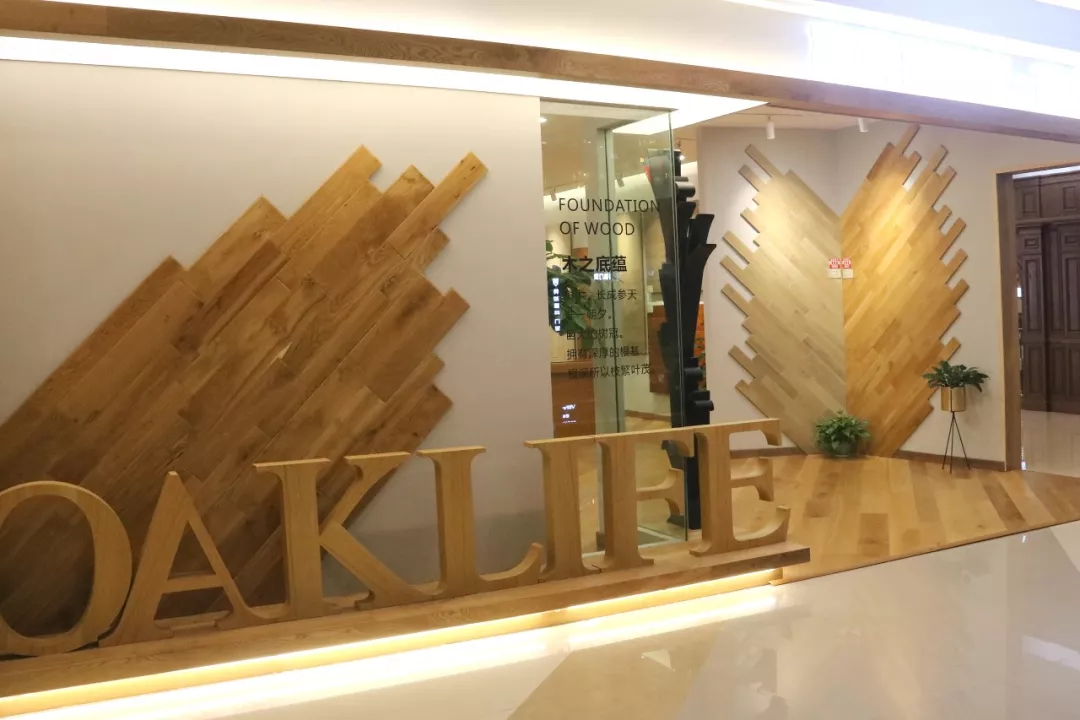 (Display at Fudeli store in Chongqing)
The main road to Jane, the product is King
While waiting for Lin to be interviewed, the author found that many floor brand guides in Chongqing Fu Sen Mei Ju Zhong Liu da bemoaned the low flow of people and the low transaction rate in shopping malls, and entered Chongqing Fu te Li store, when commander Lin returned from inspecting the construction site, I asked him what his business secret was. Commander Lin said eight words, "the road is simple, the product is king. " Lin for the author of the analysis of his business.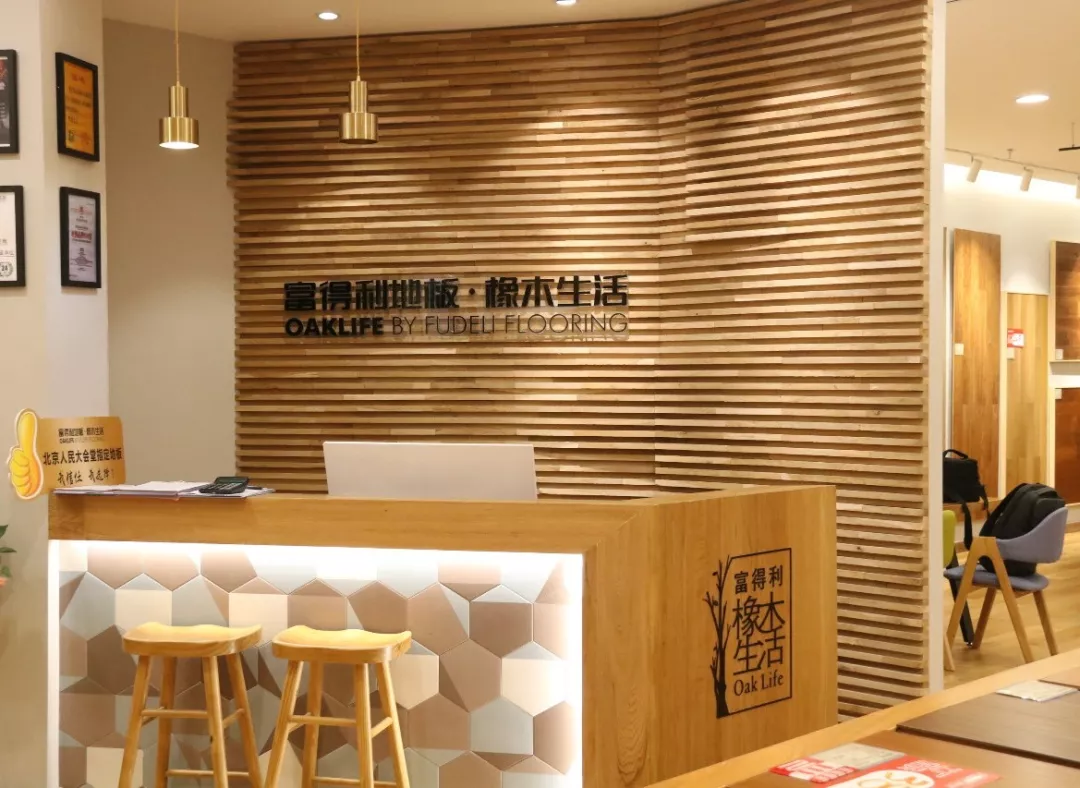 (Display at Fudeli store in Chongqing)
"Fudeli has always been at the forefront of product development, our products are very rich, but also unique customization, can customize a variety of colors, custom-made surface technology, custom specifications, and so on, we can be proud to tell customers that in Fudeli can not buy the floor products, our products are very attractive to high-end customers. " As the first will be introduced to the domestic oak floor enterprise, at the same time, Fudeli is oak floor field true pioneer, innovator. It not only has a rich style of oak flooring, even with the 184-year-old German HKS original imports of high-end solid wood flooring to the domestic market, and in the product category, has already broken through the single floor category. In Oak Living Hall, from stairs, wooden doors, custom furniture and even wainscoting and other categories are covered in the home decoration in addition to circuits, appliances, can be customized with Oak.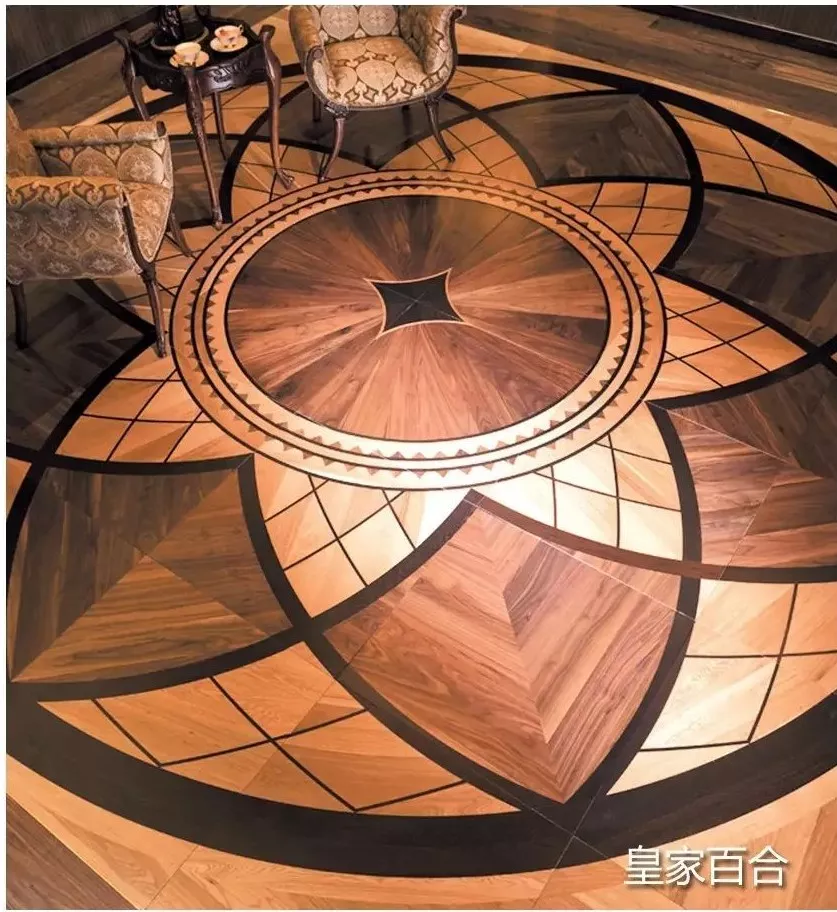 "secondly, it seems that there is nothing new in my store, but in fact, there are hidden secrets. This is a targeted appearance after conducting research on competing products. " Under the guidance of the general public, the author observed that, unlike competing products, which are identical and unoriginal sample placement, the entrance to the store is filled with some of Chongqing's most sought-after high-performance, cost-effective timber flooring, and Fordri's fist-hold, called Florida Oak flooring, which is eye-catching in both color and price, passing consumers will always walk in to have a look, and on the internal product display, Lin Zong will divide the floor according to the function area, the French oak area, the solid wood geothermal area, the European and American floor area, and so on, in order to restore the real floor culture, Lin Zong adjusted the lighting in the store repeatedly, so that the natural degree of lighting can reach about 90% . It can be said that every space of the Oak Life Pavilion is done to the extreme, presenting a refined lifestyle experience for consumers. Whether used or unused, entering Chongqing Fudeli stores feels like a natural place to relax, and when the customer wants to bring this natural state of relaxation back home, it's natural to sign the bill.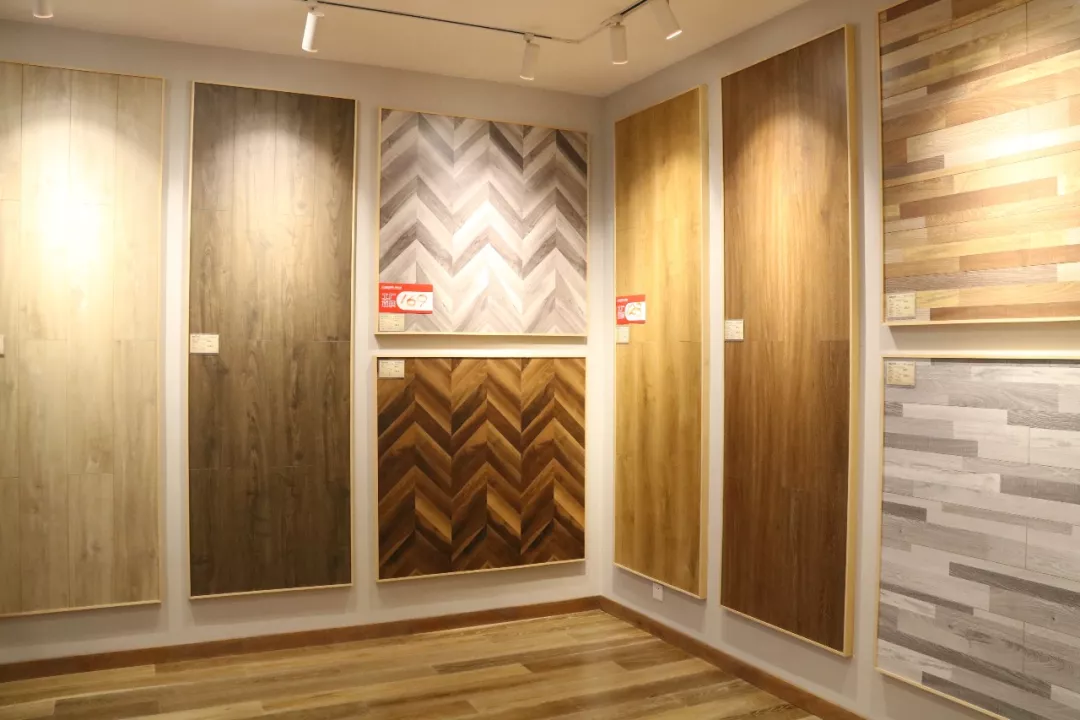 (Display at Fudeli store in Chongqing)
"finally, the simplest and most difficult point is to employ people, because things are done by people, and it is not only me who can get the present results, but our entire team grows together, " Lin always attaches great importance to talent, after deciding to represent Chongqing Fudeli, Lin recruited some of the best-known shop assistants and floor installers in the shopping mall with highly competitive salaries, and established a perfect incentive mechanism, the excellent team has paid off for Lin. Chongqing is often among the top performers in this year's various national activities organized by Fudeli. Among Fudeli's new distributors this year, Chongqing is also second to none in terms of delivery volume.
Build up the foundation, break the market
Did you consider expanding the market in the future? Lin said: "The first thing we need to do is to consolidate the foundation of Chongqing Fudeli. Our retail business is already very good. The next thing we need to do is to focus on channel expansion. In fact, Fudeli from the floor to the present wooden doors, staircases and other complete this area is very perfect. We can keep up with Fudeli's pace and do every job well, it is already remarkable. If you do anything, whether it is customer approval or industry approval, as long as you do your own thing well, people will naturally trust you. ". Next year if there is spare capacity, we should cooperate with the factory new products, Chongqing floor market through.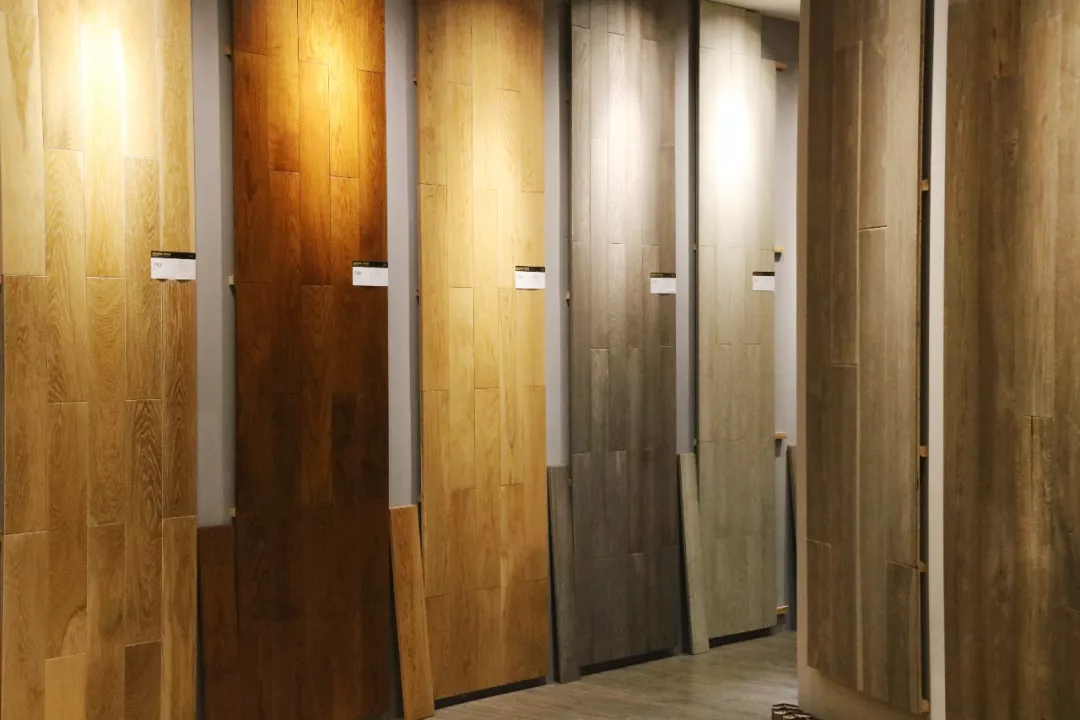 (Display at Fudeli store in Chongqing)
Since the start-up, Lin has encountered countless difficulties, in addition to rely on their own strong, courageous, many times more than the road to be grateful to believe in themselves, believe in rich customers. As a new brand, Fudeli can maintain excellent reputation in Chongqing. This is the result of Lin's insistence on treating customers sincerely and making products conscientiously. It is also the inheritance and embodiment of Fudeli's artful corporate culture. At the same time, this is also the reason that Fudeli has been insisting on promoting the "oak culture" in recent years. When the broad and deep oak culture is combined with the product, when the product represents a way of life, the product must be invincible in the market. Perhaps that's why Nothing in Common is able to compete in the competitive flooring market!